Watch American female swimmer Chelsea Davis hits her head on the board when try to do jumping. This is one of many Olympics accident video collection that I have before.

This include her video when accidents happen and her face after the accidents. Watch her face after the accidents below.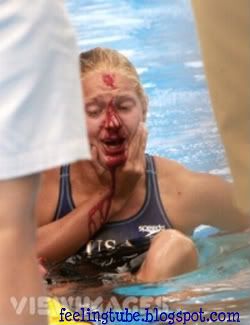 Why hurt so much? Keep fit sometime

Not enough picture? Consider to subscribe. Enter your email and verified.